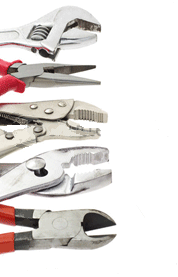 Welcome to our Tool Kit! On this page, you will find our recommended resources and tools for promoting your talent online. We both personally use these services and despite the extremely reasonable pricing, we found these services to be of exceptional quality. Here's to becoming an entrepreneurial artist!

Website Tools

Headway Themes-

is the only premium WordPress theme which has an exclusive Visual Editor. This gives Headway a huge leg up on the co

mpetition when it comes to marketing. We use this theme on all of our websites because

of its versatility.
Facebook Tools

Books That Have Had a Major Impact on Our Lives
The 4-Hour Work Week by Timothy Ferris-

We both read this book and live by the rules that Timothy Ferris has outlined. This book truly changed the way we structure ourselves and business. We highly recommend this book if you are serious enough to "Get with the 21st Century Program". Auret loves this book so much that she carries it around with her.



The Secret by Rhonda Byrne-

This book played a big role in Jewel's life and is the reason why she is an entrepreneur today. Jewel loves this book so much that she carries this one around. Very inspiring.
Keep Track of Your Fan List

MailChimp-

Use this to manage and build your FAN LIST. Link this to your e-mail opt in to build up your fans list.

Our Equipment

Flip MinoHD Video Camera-

This video camera is so handy and small that I always carry it in my(Jewel) purse. We use the Flip cam to film all the "Auret TV" episodes and some of the tutorial videos.
MOO-

Business cards that will impress! We swear to you that we get compliments on our business cards every time we give them out! We use MOO to create both our business cards and artist cards for Auret for her singing career.

[Click here to see Moo cards in action.]